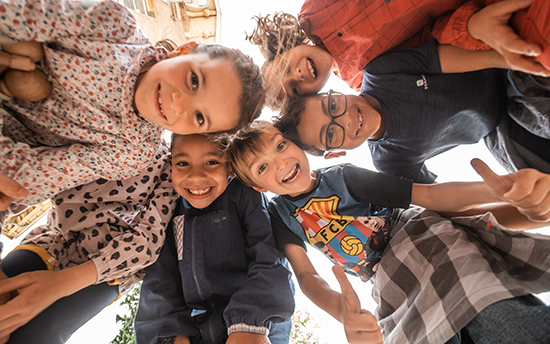 How do we integrate English-speaking students within our bilingual Elementary School?
English-speaking students benefit from specific teachings to deepen their command of the English language. The team teaching during the English week, mostly composed of British professionals trained in the UK, guarantees a reassuring and rewarding basis in terms of educational approach. Students carry on with their personal progress while taking advantage of the French immersion every other week.
During French week, they first benefit from a period with adjusted requirements. Specific lessons of French as a Foreign Language are offered to complete, structure and accelerate the command of the language.
Bilingualism along with the academic level acquired allow them to freely follow-up with a bilingual schooling integrated to the French system, or an English-speaking course, either national or international.
Find out more about opportunities at Ombrosa Caluire Elementary School:
Find out more about the programmes your child will have the possibility to follow at Ombrosa:
Send us an information request, and receive your application file:
TSO private bus lines serving the Grand Lyon area and shuttle to The Nursery in Lyon 6e: