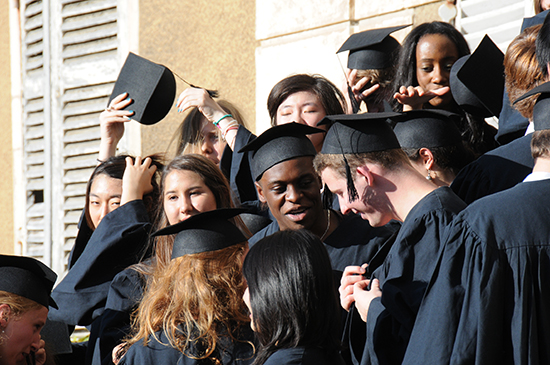 At Ombrosa, national and international students can validate their course thanks to a diversity of diplomas, in both general teaching and language practice.
Within the French school system, the school offers:
the Diplôme National du Brevet;
the General Baccalaureat with 7 specialised teachings.
As part of the IB World Schools, but also as examination and teaching centre of the University of Cambridge, the school offers in the same way:
IGCSE exams;
the International Baccalaureate (French, English, or bilingual).
Within the linguistic field, students have the possibility to prepare specific diplomas for each language they study. These certifications come in addition to the validation of linguistic options within the general diploma. They sometimes constitute the key to access universities: DELF level B2 in France, CAE for the UK.
The teaching team offers career counselling, in conjunction with students and their family. Course choices are offered on a national and international scale, and allows for a great diversity of openings.