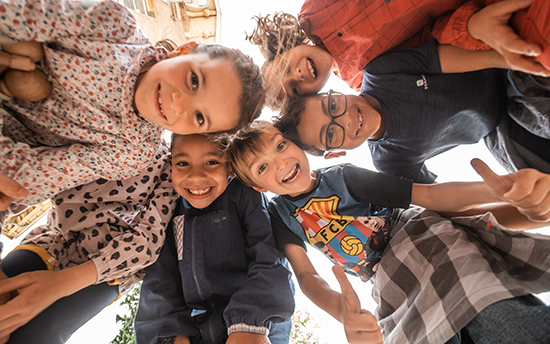 How do we integrate international students within our bilingual Elementary School?
Children who are neither native French nor English speakers accumulate help in both languages. Flexibility, experience and benevolence from the teaching team convey their full effectiveness to the efforts children make to adapt and catch up. The international openness of the school along with the experience of each and every student promotes social integration.
In addition to learning French and English, children face a genuine cultural experience as they benefit from both the national and international nature of Ombrosa's schooling, but also from the specific educational skills the school offers.
By the end of their adjustment period, they are able to follow their schooling indifferently in the French system, in a bilingual teaching, or in an anglophone course, either national or international.
Find out more about opportunities at Ombrosa Caluire Elementary School:
Find out more about the programmes your child will have the possibility to follow at Ombrosa:
Send us an information request, and receive your application file:
TSO private bus lines serving the Grand Lyon area and shuttle to The Nursery in Lyon 6e: