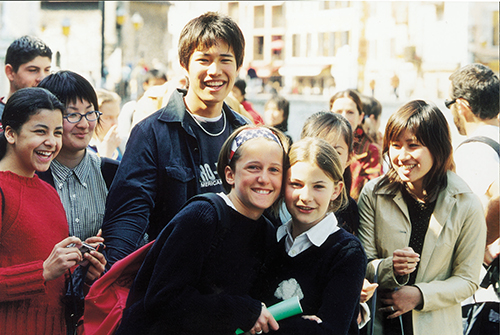 Bilingualism, plurilingualism and cultural intermingling are all opportunities to help students discover all the aspects of the world and of humankind to shape themselves, reveal their true identity to others and themselves.
In time, this process, although requiring both presence and dynamism, only appears to be the natural follow-up of the development of the abilities to adapt, to learn, and to discover that are present within children from an early age.
In practical terms, schooling daily integrates the acquisition or development of bilingualism, and often allows to benefit from the symbiosis between teachings and immersion, to meet with new people, to learn how to tame unknown situations, to get initiated to new languages and to discover new cultures.
ML6 - Nursery Lyon 6MC - Nursery Lyon CaluireEC - Elementary Lyon CaluireCC - Lower Secondary Lyon CaluireLC - Upper Secondary Lyon CaluireMS - Nursery SavoieES - Elementary SavoieCS - LOWER SECONDARY SAVOIE