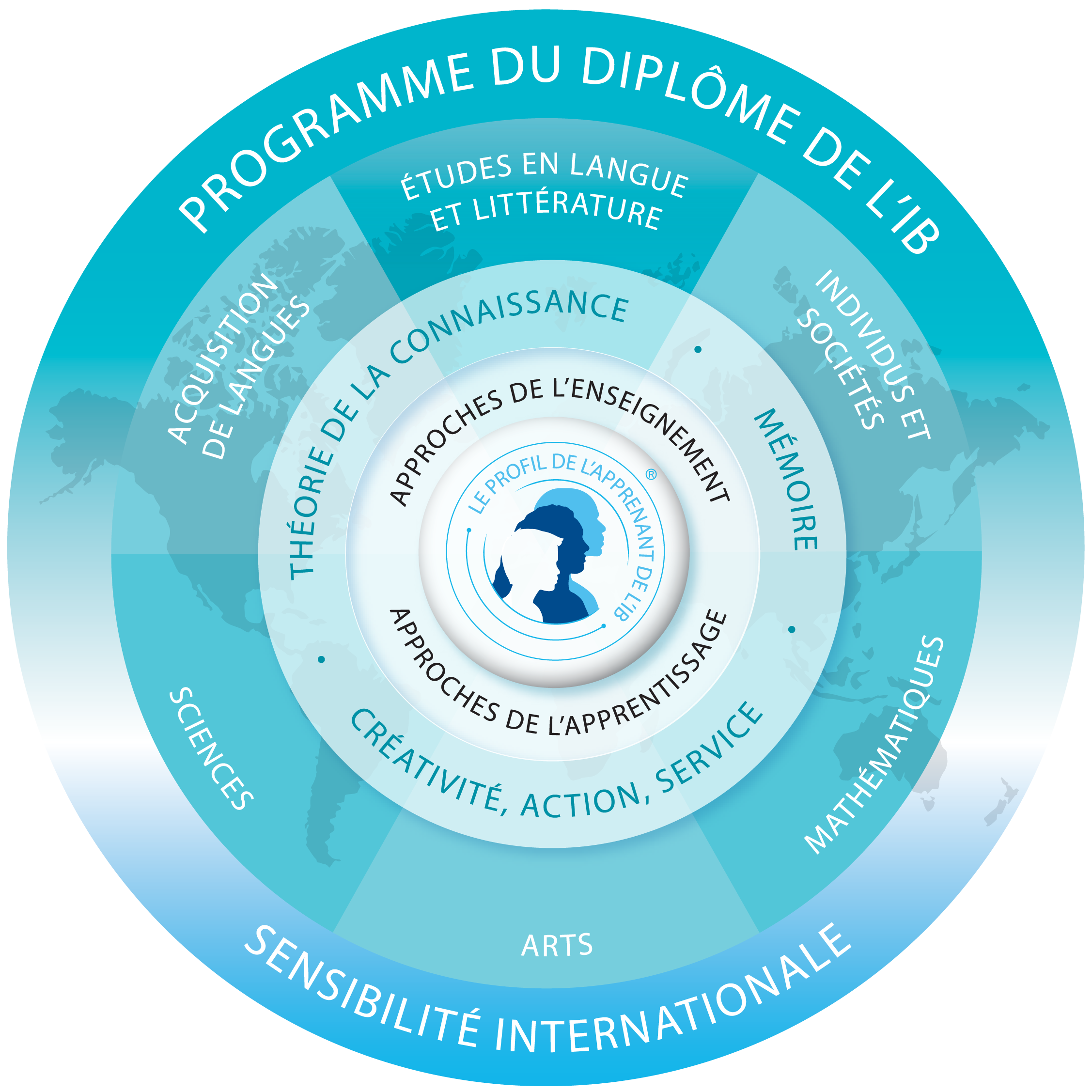 The International Baccalaureate, recognised worldwide by the best universities, is a high-level diploma that acknowledges the end of general secondary studies. It constitutes an excellent preparation towards higher education, both in France and abroad.
Educational endeavour:
Since its creation, the school welcomes students and members of all origins and cultures. Our mission is to help students reveal and develop their potential through an immersion within an international school environment that is both stimulating and motivating, and allowing them to structure themselves and learn. Each and every one receives respect and education.
The school offers a quality educational environment that promotes bilingualism and plurilingualism within its teachings and extracurricular activities. Our motto is:
"S'ouvrir au monde – opening up to the world".
The full integration of the International Baccalaureate within Ombrosa's learning programme is supported by several fundamental characteristics of the diploma:
It was designed for international students who would likely follow their academic career in several countries or who wish to have access to a wide range of choices in higher education.
Since the beginning, its educational structure gathers a majority of French and British input perfectly suited to the bilingual curriculum dispensed at Ombrosa.The approaches to teaching are generally innovative and highlight the various skills of our students. The diploma curriculum validates several field of studies and ensures a rich and balanced course. The values of the diploma are supported by the learner's profile, also guiding students through their personal development.
The intelectual development of students comes with both social and creative experiences allowing for an active commitment, and a valorisation of different aspects of their personality.
The bilingual curriculum is accessible to national or English-speaking students from bilingual, European or international sections, but also to international students who have acquired a sufficient command of the French or English language.