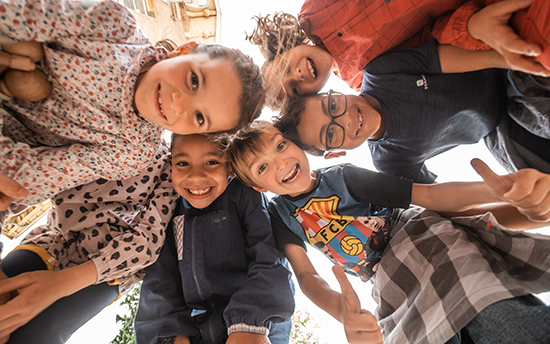 How do we integrate French-speaking students within our bilingual Elementary School?
The educational organisation covers the requirements of the French academic curriculum: knowledge and skills. The elementary school naturally leads to the new step that lower secondary school represents. Reading, writing, French in general and mathematics remain the reference subjects. These subjects are all taught in French, and mathematics are also taught during the English week.
Diversity, coherence and strengthening prevail within the teachings thanks to the accumulated experience and to teamwork. All these elements guarantee optimum learning conditions for all students.
Sports classes represent an indisputable part of school time. It completes and brings balance to the intellectual and personal commitment that is expected from students.
Find out more about opportunities at Ombrosa Caluire Elementary School:
Find out more about the programmes your child will have the possibility to follow at Ombrosa:
Send us an information request, and receive your application file:
TSO private bus lines serving the Grand Lyon area and shuttle to The Nursery in Lyon 6e: