Established in 1971, Ombrosa is a private multilingual school which provides education for pupils from nursery to upper secondary levels. Our educational goals combine the pursuit of excellence with a human approach to ensure success in the long term. The school has an international outlook and offers various curricula: general, national and international.
NATIONAL
French National Curriculum
French National Diplomas – Brevet, French General Baccalaureate
(7 specialised teachings)
INTERNATIONAL
Teaching in English
IGCSE, International Baccalaureate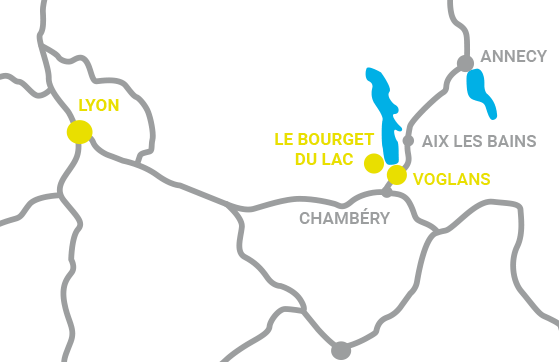 School trips and exchanges abroad
Thanks to valued partnerships with 65 schools around the world, Ombrosa is able to send more than 200 pupils abroad each year to live with families and study in a range of different countries.
Bilingualism Plurilingualism
Over the last 45 years Ombrosa has focused on the development of bilingualism, complete linguistic immersion, specially designed teaching methods to suit all levels of knowledge and the creation of exchange programmes in five countries.
Being or becoming bilingual opens the door to becoming plurilingual. The curriculum enables the gradual acquisition of up to four foreign languages.
French – English – German– Japanese – Spanish – Chinese
National and International Curricula
French national and international pupils share a joint curriculum where the education provided takes account of the pupils' age, needs and prospects. Through our system each pupil experiences the French educational system but can also take advantage of what the renowned international curriculum has to offer.
The French National Curriculum is taught from nursery level onwards, but it is supplemented with French and English language teaching adapted to pupils' needs (beginner to native speaker). From G10/Y11 onwards, pupils begin preparing for national diplomas (French National Curriculum – Brevet, French General Baccalaureate) and international diplomas (Cambridge IGCSE and International Baccalaureate).
An all-rounded educational experience
Sports, cultural activities and an in-depth discovery of other languages and cultures are all part and parcel of the educational package on offer.
As well as the usual variety of educational activities there are many different clubs available for pupils to join (on the Ombrosa Campus in Caluire). Pupils can practise their favourite hobbies with their friends: gymnastics, athletics, judo, football, rugby, visual arts, choir, musical comedy, LAMDA, technology, chess, bridge, MUN, journalism etc.
Access your services online