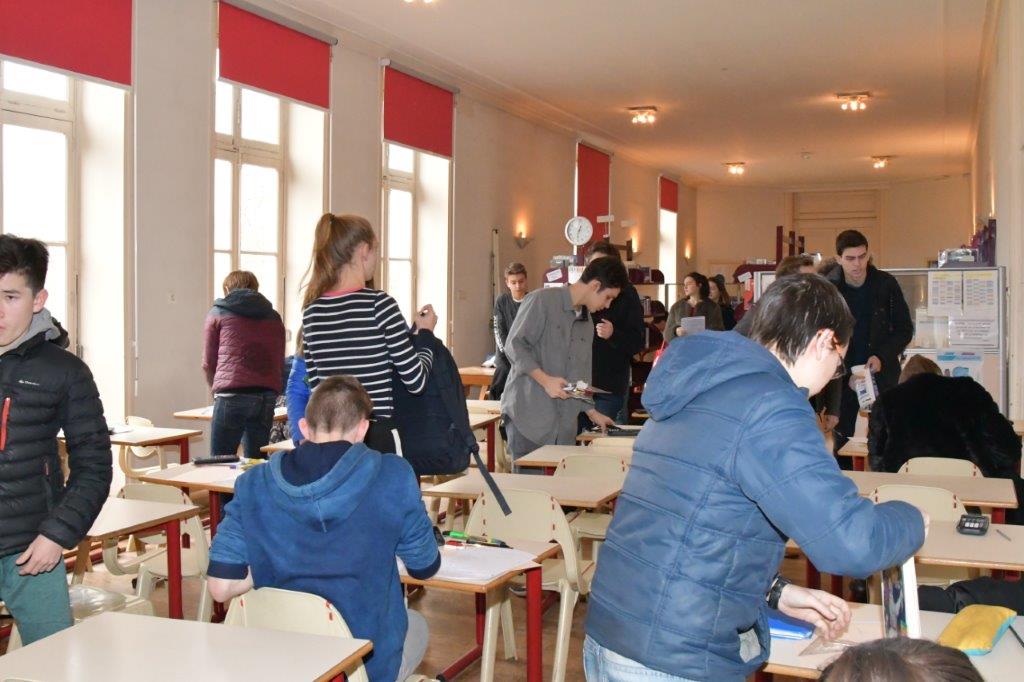 As a French diploma of general education, the Baccalaureate rightfully grants access to higher education in France, and to foreign universities.
In Upper Secondary School, each and every student benefit from an educational support allowing them to develop their skills, on both personal and learning levels. Through diverse and open approaches to learning, students receive full support in all their types of commitments, either personal or for the community.
Mastering a knowledge or skill, conducting a critical analysis, being open to an international environment; all these elements are fundamental pillars of our educational approach. All students have the possibility to build their own project, up to their ambition and abilities.
We promote international immersion through the approach of a multilingual teaching, along with exchanges between students of the international section: Model United Nations club animated in English, IGCSE and Cambridge Assessment preparatory courses (English First Language and History), IGCSE examinations, journalism workshop, among others.
Students are guided in terms of working methodology during TPSM sessions (Travaux Personnalisés et Suivi Méthodologique – Personalised Work and Methodological Monitoring) taking place every week. During these sessions, students individually meet with their teachers. The monitoring of the acquisition of both knowledge and methods is effective and efficient. Individual responses to questions and mock oral exams allow for a particularly constructive methodological supervision.
Seven specialised teachings are offered from the Première class (G11/Y12). English is studied as an LVA; Spanish, German, Japanese and Chinese can be studied as LVB or LVC. The courses of complementary or expert mathematics are accessible in the Terminale class (G12/Y13).
Results of our students at the General Baccalaureate:
| | | | | | | |
| --- | --- | --- | --- | --- | --- | --- |
| | 2017 | 2018 | 2019 | 2020 | 2021 | 2022 |
| Sucess rate | 100 % | 100% | 100% | 100% | 100% | 100% |
| Percentage with honours | 95% | 92% | 95% | 73% | 80% | 94% |