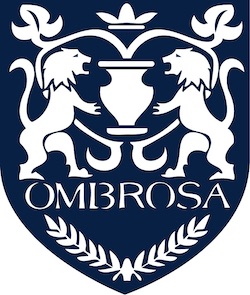 First called The Nursery, then the Bilingual School of Lyon and Multilingual Upper Secondary School of Lyon, Ombrosa was founded in 1971 in Lyon by Pierre and Marie-Claude Vezin. The school is managed by a non-profit association that falls under the jurisdiction of the 1901 law.
Fully integrated to the French school system, the school was born from the wish to develop specific educational tools through and around schooling. These tools aim at stimulating every student's fulfillment and allowing them to acquire first bilingualism, and then plurilingualism.
Since then, the school has evolved. It has received support from the ADERLY (Agence pour le Développement Économique de la Région Lyonnaise – Agency for the Economic Growth of Lyon's Region), along with help from the town council of Lyon. For a long while now, Ombrosa has contributed to welcoming international families and joined its efforts to favour the international development of the agglomeration.
In 1987, our first promotion of Upper Secondary School graduates received their Baccalaureate diploma.
In 2005, the school becomes part of the "IB World School", and the organisation of the International Baccalaureate allows Ombrosa Upper secondary school to offer the diploma's curriculum.
Today, the school takes an active part in the diversity of teachings offered to French and international families of the Grand Lyon area.
In addition to the general and humane training, it also allows children to access an effective and simultaneous practice of as much as four foreign languages.
In 1993, upon request of parents in Savoy and with the support of local authorities, Ombrosa opens a school in Voglans in the premises of the former communal school.
Michèle Vivet ensures the local management and develops the school by working in close collaboration with the site of Lyon. In Le Bourget du Lac, the lower secondary school is now set up and offers educational continuity, in full accordance with the General Council. Students who wish to can join our upper secondary school in Lyon Caluire, but have to look for a host family or a boarding facility within Lyon area.