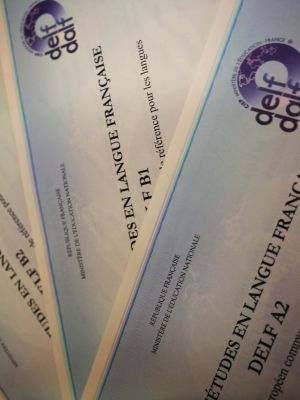 Each year, international pupils of the FLE workshop take the DELF exams (Diploma for the Study of the French Language) in order to certify their skills in French. It is an official diploma.
The diploma ceremony is held in December.
Congratulation to the 2018 school-year for their excellent results to the DELF exams level A2, B1 and B2 (100% success rate).