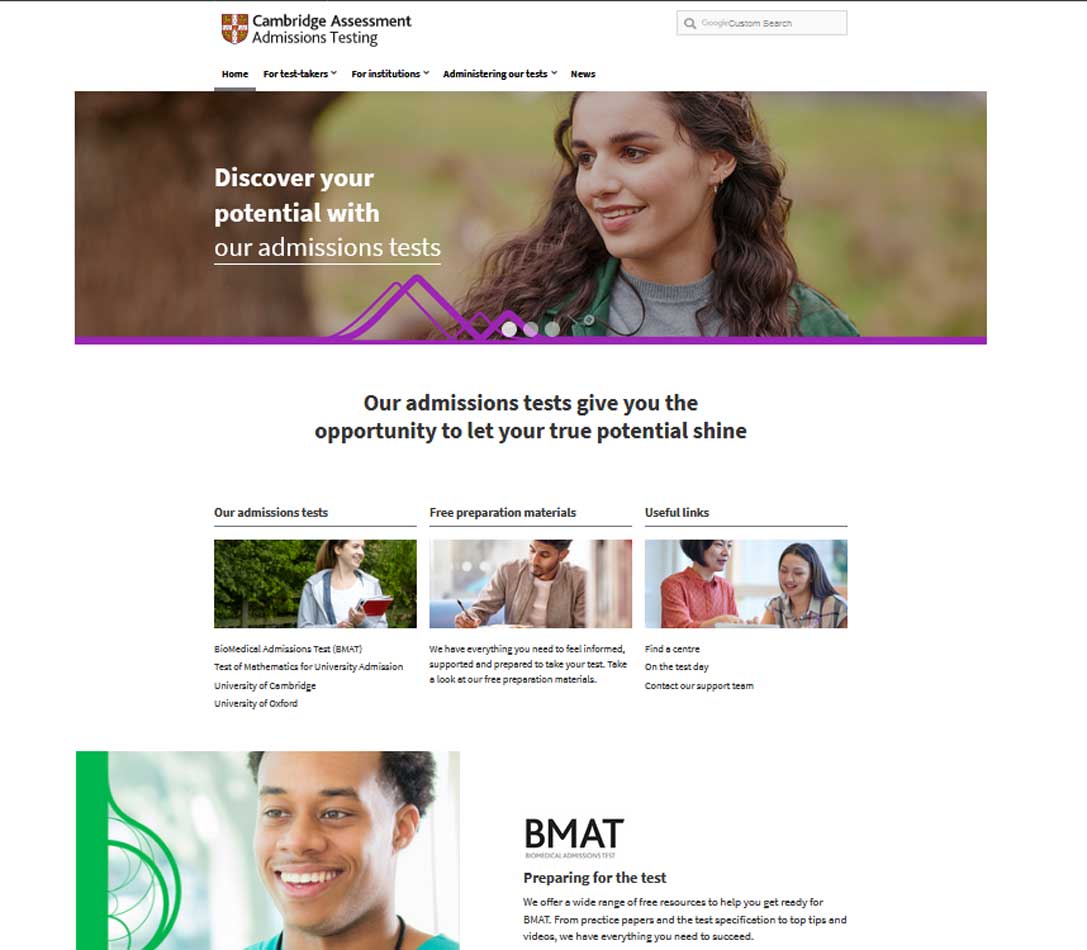 SAT and Cambridge Entry Tests information
SAT Testing:
Limited spaces are still available for the October 05th SAT tests. Information:
https://collegereadiness.collegeboard.org/sat/register/online-registration-help
Entry Tests for Cambridge and Oxford:
Please register directly through our centre by sending an e-mail to shenderson@ombrosa.fr for the October 30th examinations.
Registrations must reach us before October 11th 2019 in order for us to process them on time for the Cambridge deadline. Please note that our centre applies late fees and centre fees.
Information:
https://www.admissionstesting.org/for-test-takers/
For test-takers | Cambridge Assessment Admissions Testing
www.admissionstesting.org
Depending on your chosen institution and course, you may need to take an admissions test as part of your application (some joint degree courses require you to take two tests).