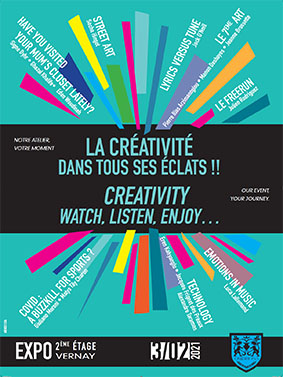 Experience all the different aspects of creativity by coming to see the exhibits the trainee journalists have prepared for you. Get drawn in, see the news, learn the skills, decode the message… all aspects of journalism are shown working together to please and possibly inspire you.
On the menu:
STREET ART
HAVE YOU VISITED TOUR MUM'S CLOSET LATELY ?
COVID: A BUZKILL FOR SPORTS ?
TECHNOLOGY
EMOTIONS IN MUSIC
THE FREERUN
THE 7th ART
LYRICS VERSUS TUNE