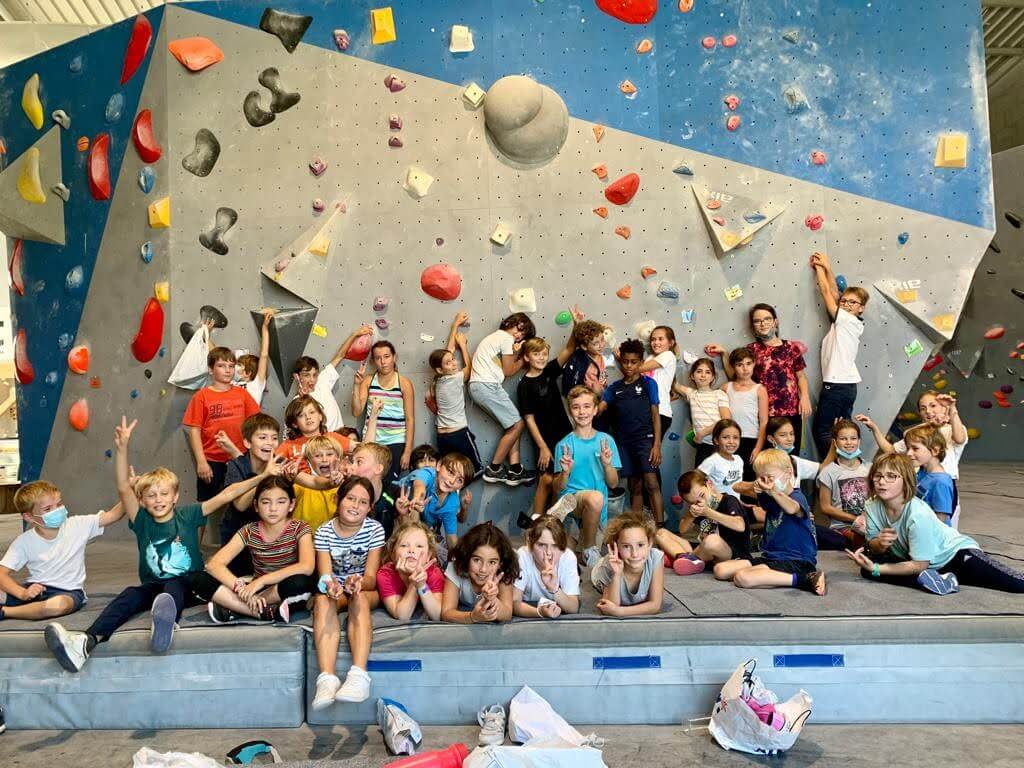 On September 30th, students of CM1 (G4/Y5) and CM2 (G5/Y6) went climbing at La Zipette in Voglans.
After a short hike from the school, students discovered the climbing room almost exclusively dedicated to bouldering climbing with routes for all levels.
They trully exerted themselves but were also delighted by this new form of PE class.