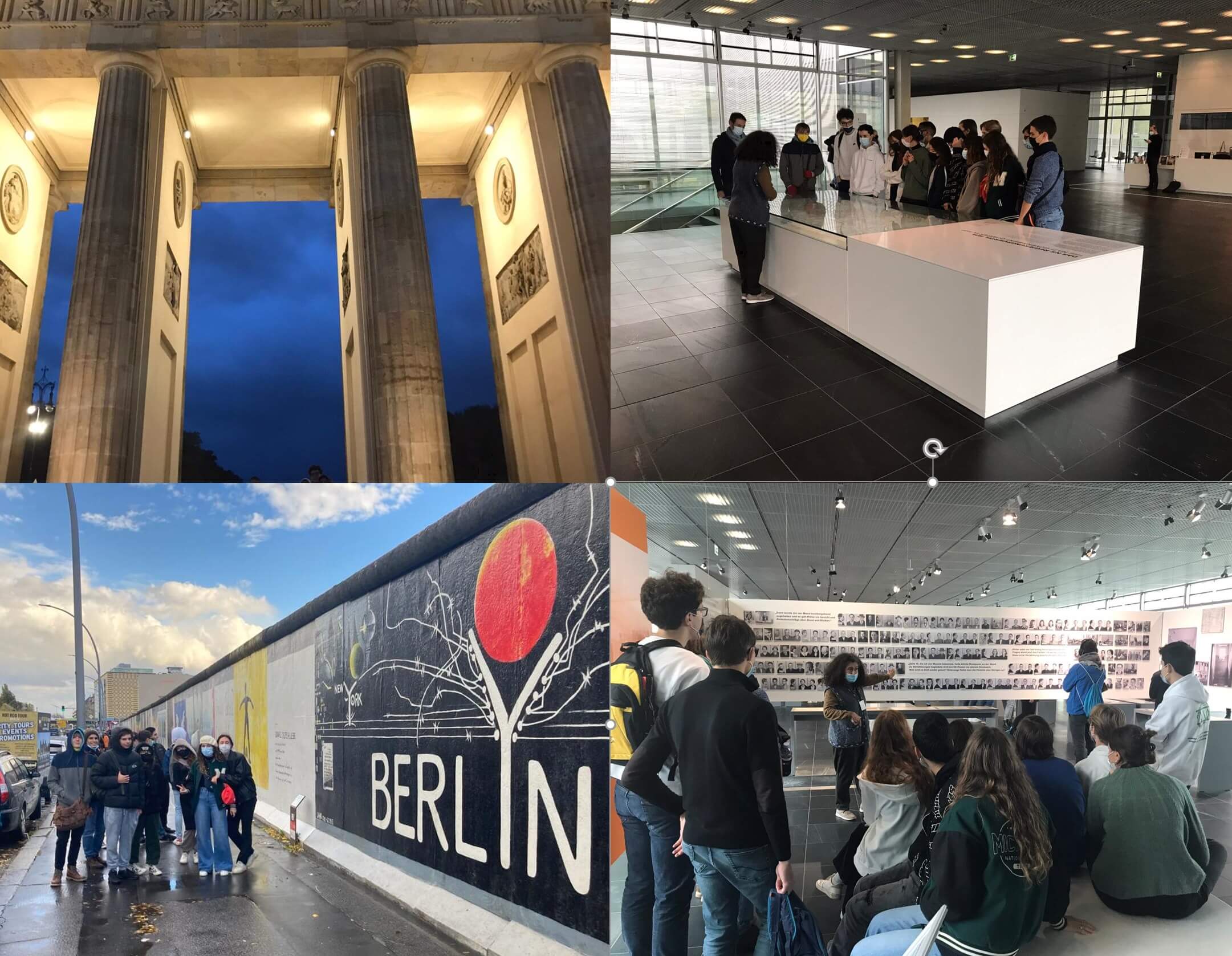 From Thursday 21st until Monday 25th of October, students of Terminale French section (G12/Y13) took part in an educational trip to the German capital, as part of their history program.
The theme of this trip was the analusis of the evolution (both on the political and the urban level) from 1933 to 1990, from nazism to the reunification.
To bring this rich and memorable part of history to life, students visited several unique places:
– Nazism & WWII: the Empty Library Bebelplatz, Museum Topography of Terror, Hitler's bunker, 4 memorials dedicated to WWII victims close to Tiergarten, Resistance Museum of Bendelkorf, Conference House of Wansee
– Cold War: Brandenburg Gate, Alexanderplatz, Potsdam and the Bridge of Spies, check point Charlie, Tränenpalast, Stasi Museum, DDR Museum, Berlin Wall (east side gallery and mauerpark), Tempelhof
– Reunification: Unter der Linden, Alexanderplatz, Staatoper, Band des bundes, frieddrichstrasse, Museum Island, postdamer platz
In addition to all these visits, students and teachers had the opportunity to discover the city on foot and public transportation, and could thus enjoy and analyze the numerous modifications in structure that the city still experiences, 30 years after the fall of the Wall.