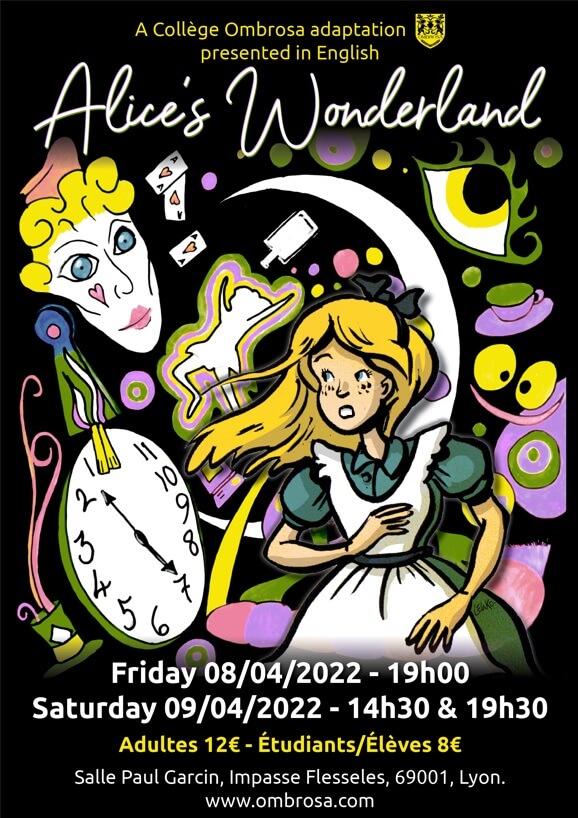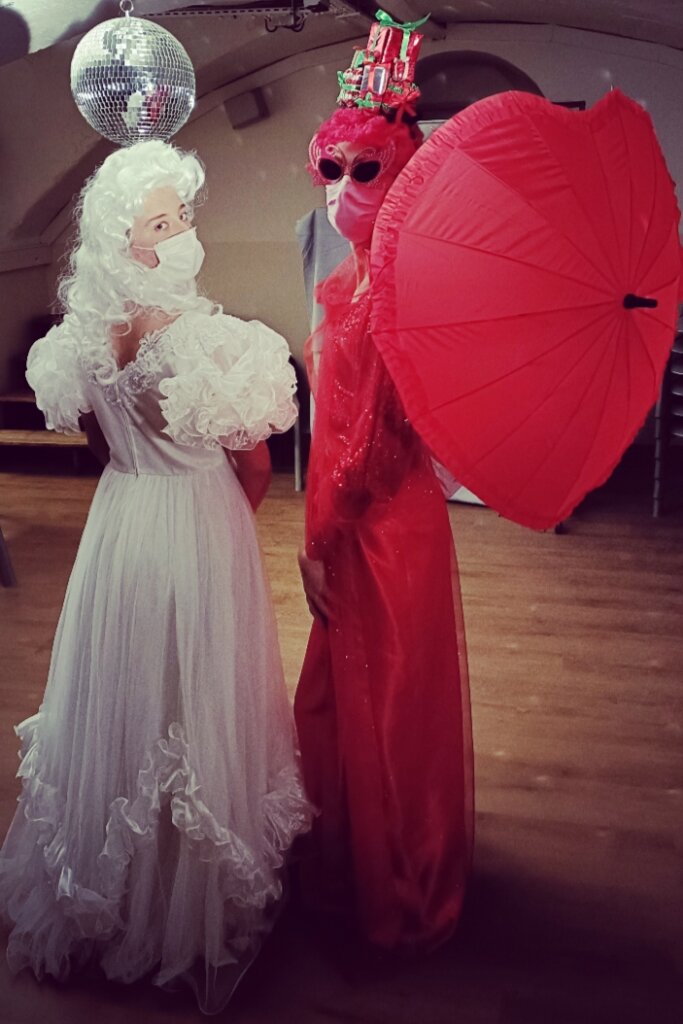 Rehearsals are going well and we are almost there ! If you happen to be in Lyon on the 8th or 9th April, why not join us for a couple of hours while we transport you to a wonderland of curiosities. A musical adaptation of the original story, presented in English, created by Ombrosa collège students.
Alice was always a bit different. Her parents died when she was young so she went to live with her aunts Lily and Violet ; old fashioned, strict and always bickering. Resentful of the responsibility they were left with, they made Alice sleep in a cold room at the top of the house and forced her to do everything for them. At school she was bullied and often told off for day dreaming. But Alice had a big imagination and loved writing stories. One day Alice found herself in a strange land where she learnt to conquer obstacles and navigate her way to the end of an unfinished story.
2022 Ombrosa Collège production : 'Alice's Wonderland'. 08/ 04 – 19h00 & 09/04 – 14h30 & 19h30, Salle Paul Garcin, Lyon, 69001.