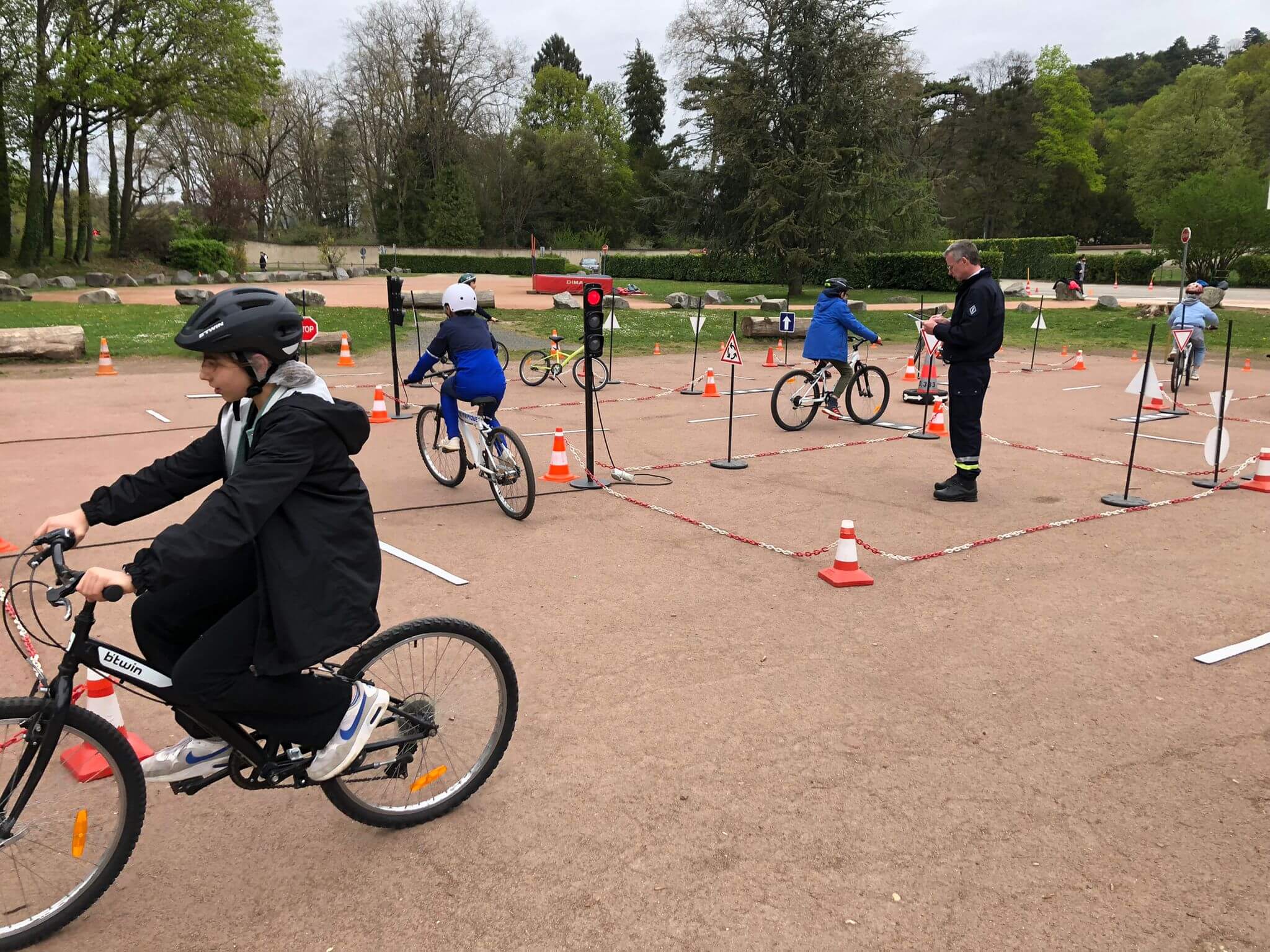 On April 5 and 7, CM2 students received 2 policement from the road safety department of the Rhône.
On Tuesday, each class attended the theoretical part of their training. Each student then sit a written test to confirm their knowledge of traffic regulations for bikers and pedestrians.
ON Thursday, students practiced on a track that had been prepared on this occasion to validate their bike license.
Our CM2 have been very attentive and truly enjoyed this first step into adulthood. Laughter but with seriousness were key on these days!