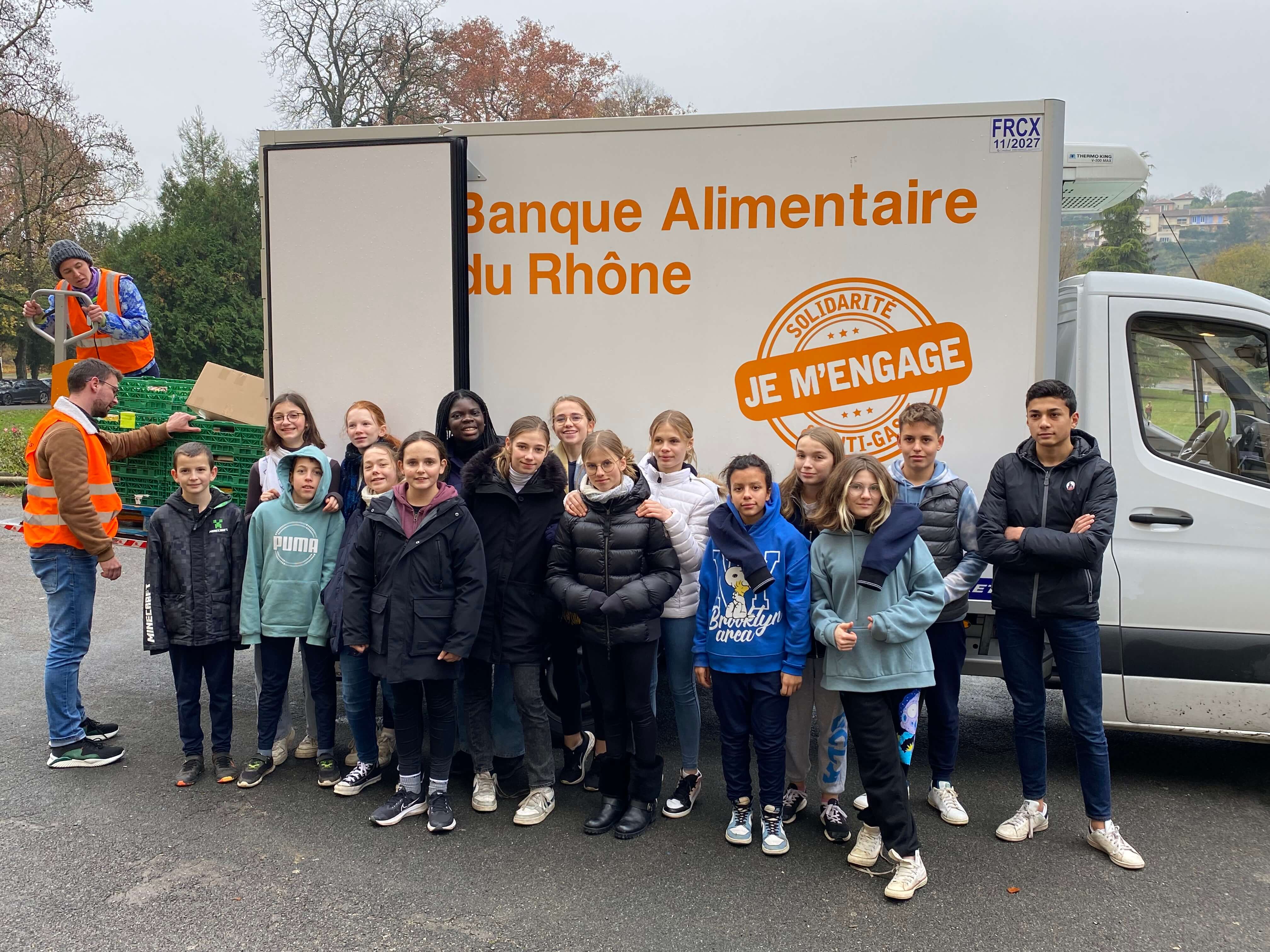 Thanks to the generosity of students and parents from Ombrosa, 575 kg of food were gathered this year.
Middleschoolers and students of Primary brough 425 kg of non-perishable goods, and highschoolers 150 kg. This collection will allow to distribute more than 1000 meals for families in need.
We received so many biscuits, food cans of all sorts, kilos of rice and pasta… and even chocolate bars that will then be distributed. Once again, our students showed their amazing motivation!
The Food Bank of the Rhône wishes to thank all people who tooke part in this 2022 collection in any possible way, and hope to see you again next year!