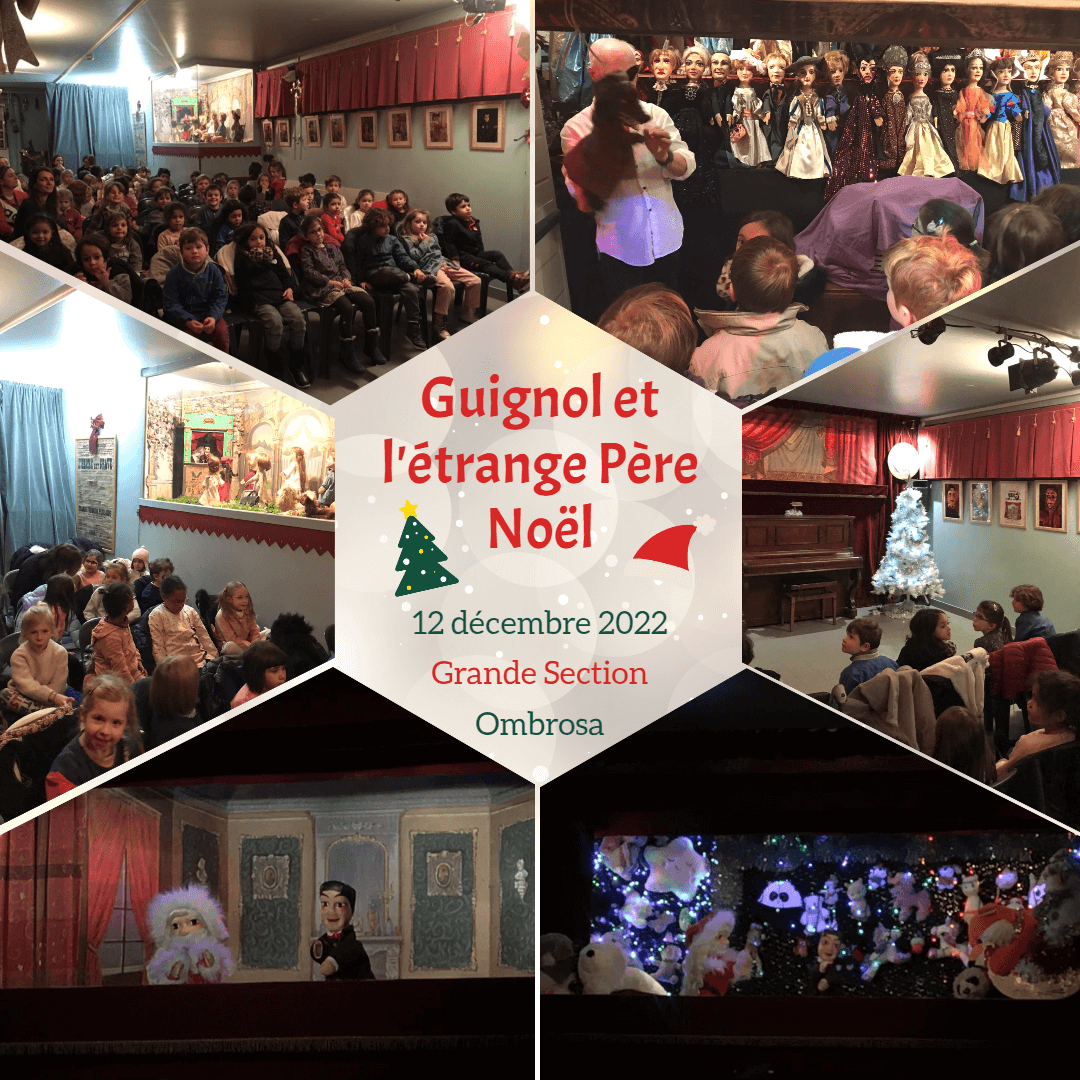 On Monday, December 12, children of Grande Section went to see the puppet show "Guignol et un étrange Père Noël" (Guignol and a strange Santa Claus) at the Ficelle theatre in La Croix-Rousse.
At the end of the show, children had the opportunity to ask questions to Daniel Streble, puppet master after his father and his father before him and since 1929. They also visited the backstage and discovered different decors along with the beautiful collection of puppets owned by the company.
Everybody trully enjoyed this magical moment!