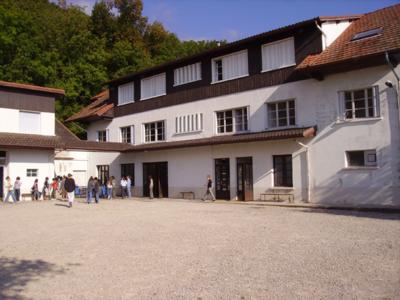 Our Bourget du Lac school welcomes 30 pupils from the sixième class (G6/Y7) to the troisième class (G9/Y10).

A united and dynamic team follow the pupils throughout their four years of Lower Secondary programme.
Theme projects mark out the schooling and lead to cultural trips abroad.
Pupils of the Lower Secondary in Savoie have the possibility to take part in the exchange programmes with both Germany and the UK.
Languages available:
LVA : English
LVB : German
LVB/LVB' : Spanish
Results for the National Diploma of the Brevet:
| | | | | | |
| --- | --- | --- | --- | --- | --- |
| Diplôme National du Brevet | 2016 | 2017 | 2018 | 2019 | 2020 |
| Sucess rate | 100% | 100% | 100% | 1OO% | 100% |
| Pourcentage with honours | | | | | |
| Average grade of the year-group | | | | | |
Find out more about the programmes your child will have the possibility to follow at Ombrosa:
Send us an information request, and receive your application file: