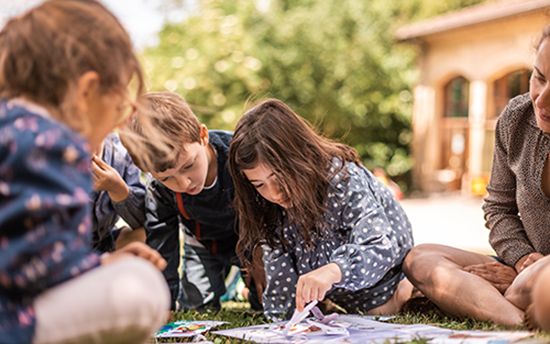 This unit composed of seven classes welcome children from the Jardin d'enfants (2 and a half years old) to Grande section (5 years old). The Nursery School has its own area at the heart of the campus in Caluire, with a dedicated recreational area, a multipurpose room and a dojo.

Students can enjoy the parc with their supervisors. They have a dedicated room at the school restaurant for their lunch break.
Before and afterschool supervision is offered.
In Elementary and then in Lower and Upper Secondary Schools, children can follow their schooling at Ombrosa and gain access to other parts of the campus.
Find out more about the programmes your child will have the possibility to follow at Ombrosa:
How do we integrate new students at Ombrosa Nursery School?
Send us an information request, and receive your application file: